Elevate Indigenous Women, Empower Economic Development
Economic tour package

This is a six day / seven night all inclusive experience. Includes industry and cultural engagements, hotels, two day summit and gala evening.

BUY TICKET

Economic summit package

This is a two day economic summit event and gala dinner in Rotorua. Enjoy speakers, panelists and networking, ending in a gala dinner event.

BUY TICKET

Indigenous-led Coaching

Tahi is our coach training programme and the first Indigenous coach training programme in the world.

...

COACH
Hear from inspiring women
Sarah

"This journey with Rise is a game changer - I'm a proud Graduate of the 2022 rōpū Te Puna Maruwehi - to all our wāhine that start their journey āpōpō - lean in, trust the process, step up & into your mana & enjoy the beautiful wave that is Mana Whakatōpū (A Kaupapa Māori leadership and coaching programme for wāhine Māori) mauri ora x" - Te Rarawa, Ngāpuhi

Kuini

"I am truly grateful and privileged to have gone through this process of becoming a Tahi Coach!!! This has been the most exhilarating and satisfying program I have been through that has totally opened my eyes as an Indigenous Wahine Toa (Strong Woman) of Aotearoa New Zealand! Ma te Kotahitanga e whai Kaha ai Tatou! In Unity We have Strength!" - Waikato-Tainui, Ngāti Whawhakia

Charleen

"Loved the Mana Whakatōpū leadership and coaching journey with Rise for myself and our roopu Te Puna Maruwehi as we completed in 2022-23. Hope to see this continue for many more years xxx" - Ngāpuhi, Ngāti Maru

Shelley

"My experience with Rise has been exceptionally rewarding for my personal and professional growth. Rachel and her Team go above and beyond supporting you in whatever capacity you need. To be supported by indigenous for indigenous is the best! Being involved with Rise you gain lifelong whanau, aiga and friends. When one woman Rises, we all Rise!" - Faleasiu, Solosolo, Vailima & Papauta Samoan, Chinese

Cat

"Kia ora koutou! Words cannot fully express the impact that the Tahi coaching programme has made on my life's journey. The aroha and the depth of thought and intention that has gone into the development of this uniquely indigenous training is more that I could have imagined. Whāia te iti kahurangi, ki te tuohu koe, me he maunga teitei! Tihei Mauri Ora! Cat Rikihana" - Kāi Tahu, Kāti Māmoe me Waitaha

Amy

"Rise was a key turning point in my life, and has helped me step into a life that I love as a Business Coach. I'm so grateful for the training, mentoring, support and ongoing opportunities that have arisen from being a part of the Rise Tahi programme." - Waikato me Ngāti Māhanga
Tō tātou kaupapa
Our purpose
Transforming the lives of indigenous women and their families is why we get out of bed in the morning. We know that connection is one of the top three reasons you arrive here. Let us help you connect to what is important.
Indigenous coaching is our unique place in the world. Our programmes are about community over course numbers and purpose over profitability. You choose which development pathway works for you. Start your transformation with us today!
Mission
Ō tātou hoa pakihi - Our partners
Kāinga Ora

Ministry of Business, Innovation & Employment

Fisher & Paykel Healthcare

Pacific Cooperation Foundation

Shopify E-Commerce

Te Ohu Whai Ao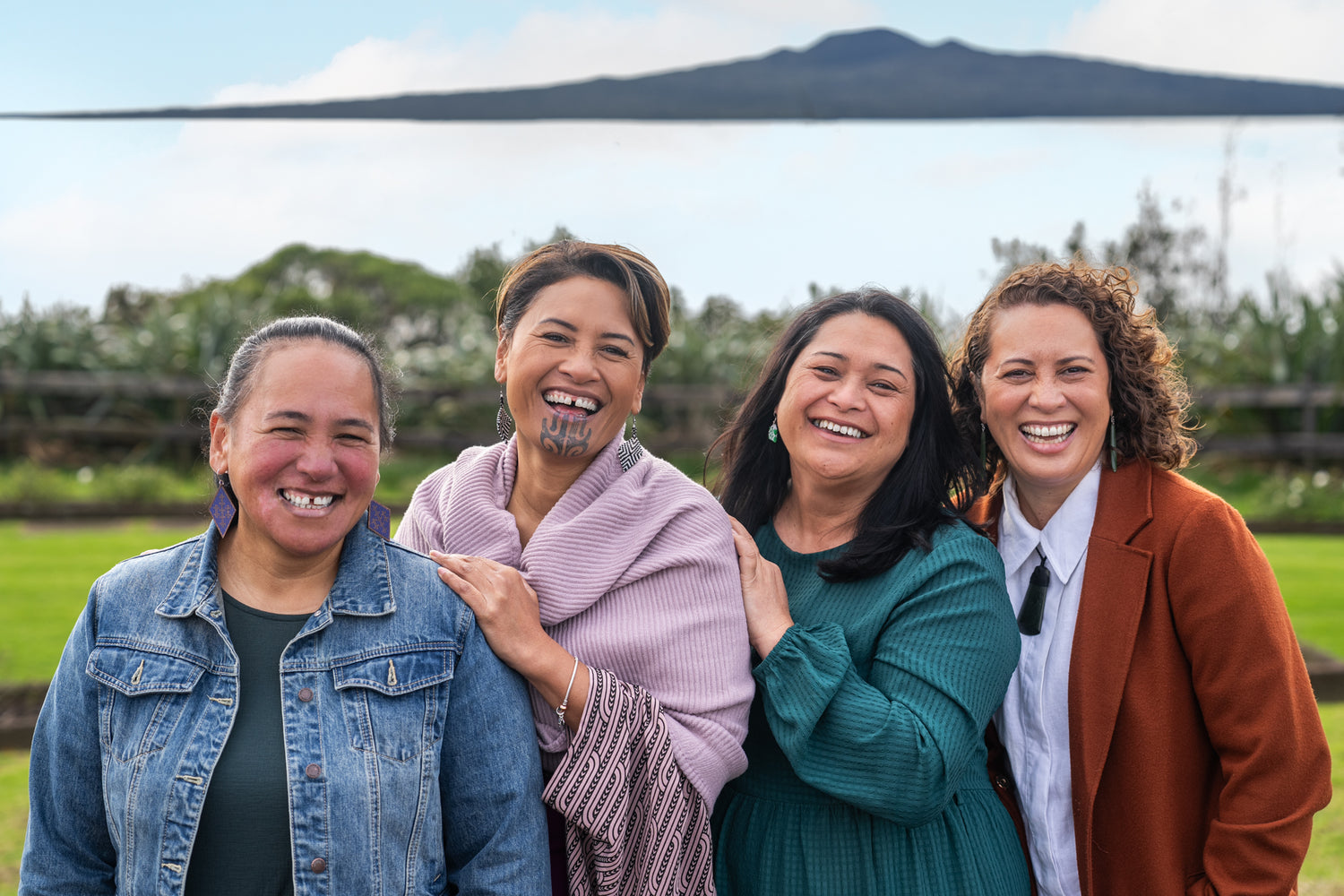 Ō tātou tāngata
Our people
Based in Aotearoa, New Zealand Rise is 100% indigenous-owned and operated. Our core team is a mix of Māori and Pacific Island women with diverse industry, community and tribal expertise. Rise is growing coaches in your country, learn how to join our tribe.
Our Team
Reach out to our team here
Please click here, our contact page will be revealed

If you scroll down, you can complete our contact form.